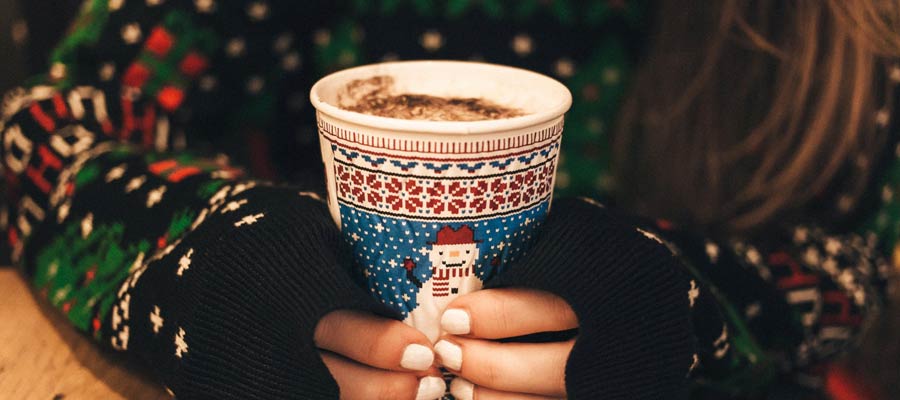 A Peppermint Mocha is an espresso made with steamed milk, sweet mocha sauce, and peppermint-flavored syrup. This holiday favorite is topped off with whipped cream and dark chocolate pieces.
Ingredients:
Espresso, Steamed Milk, Mocha Sauce, Peppermint Syrup, Whipped Cream, Dark Chocolate pieces
How to Make:
Combine 3 Tbsp Baking Cocoa with 3 Tbsp warm water to make into a rich syrup. …
Add espresso.
Add Peppermint syrup.
Steam milk and add to remainder of cup.
Garnish with whipped cream and sugar crystals.